Roussillon Pyrenees-Orientales, Domain Treloar: wine tourism is international with this domain. Rachel Treloar, from New Zealand and Yorkshireman Jonathan Hesford.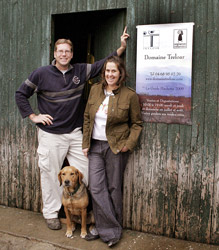 After working in IT for 15 years, we were living almost next door to the World Trade Center when it was destroyed in 2001. Having experienced that disaster at first hand we decided to change our direction and follow our dream of owning and running a wine domaine. In 2005 we came to the Languedoc-Roussillon to find the perfect site for making our own wine and established Domaine Treloar in January 2006.The wines have won medals, awards and high critical acclaim in Britain,Germany and France. International wine lovers are welcome at Domain Treloar.(Contact).
Click on the pictures to enlarge.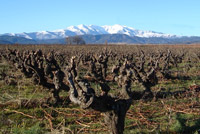 Winemaking with the requirements of sustainable development
As Vignerons Indépendants, we grow all the grapes, make the wine and bottle it at the domaine
Viticulture
We have Syrah, Grenache, Mourvedre, Carignan, Muscat, Grenache gris and Macabeu vines, ranging in age from 10 to over 60 years grown on hillside sites in Les Aspres. Debudding, leaf removal and bunch thinning is all done by hand. The soils are managed organically. Weeds are controlled by ploughing and fertilizing only with vineyard compost and animal manure. All grapes are selected, hand picked, put into small cases.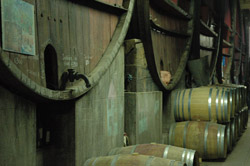 Winemaking
We employ both traditional and modern ideas to create wines with flavour, complexity, structure, longevity and appeal: White wines are stirred on lees and filtered once before bottling, Red wines are aged on lees in a selection of French Oak barrels for 12 months or longer, We use treated cork to reduce TCA risk.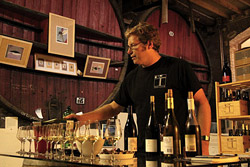 Running educational wine tours in the vines and winery
Domain Treloar is listed as one of Jancis Robinson's favourite Languedoc-Roussillon producers in 2010 and this year we were one of the winners of the Prestige Wines of the Languedoc competition run by Sud de France. My wines have also been highly recommended by critics in France (Guide Hachette, Terres de Vin, RVF) Germany and the USA (Wine Advocate).
Guided tours by the winemaker

(in French or English) in the vineyards (on reservation). 10€ per person, minimum four people. Home-cooked meal at noon on reservation 15 €.

Accommodation

- Gite de France ("3 épis"), three bedrooms, six beds, private garden. From 160 € the weekend, and 360 € to 750 € the week.

Cellar

open from 9:00 a.m. to 6:00 p.m. on Tuesday, Thursday and Saturday mornings. Wine tastings and sales. All our wines are sold in bottle, between 5 € and 17 €.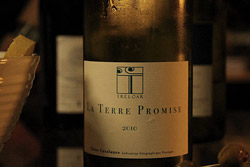 Contact: Jonathan Hesford & Rachel Treloar - Domaine Treloar - 16 Traverse de Thuir - 66300 Trouillas - France; phone/fax: 00 33 (0)4 68 95 02 29 . E-mail: E-mai:This email address is being protected from spambots. You need JavaScript enabled to view it.. Web site: www.domainetreloar.com