Cru Classé AOC Côtes de Provence. Romans, old priory belonging to the monks, Château provençal and varied terroir: all the ingredients to delight wine lovers.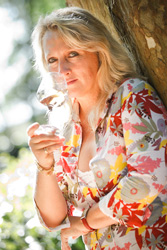 In July 1955, a ministerial decree has approved a classification of certain wines of Côtes de Provence. 23 farms (on 300 existing at the time) benefited from the mention Cru Classé, despite protests from owners of Bordeaux. 18 domains still exist including the Château de Saint Martin.
The Château de Saint Martin extends over 100 hectares of which 50 are planted with vines. It is located at the junction of two geological zones that give wines of character and authenticity fiercely preserved. Thus, the chateau combines the production of a range of fine wines and character, the art of welcoming visitors with its unique architectural and cultural heritage.(Contact).
Click on pictures to enlarge.
Un domaine historique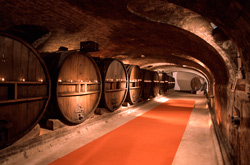 The Château de Saint Martin is a beautiful winery marked by history. The Romans cultivated the vine and left many vestiges. Saint Martin became a priory of monks of Lerins, who magnified the culture of the vine from the tenth in the eighteenth century. Of the XIth to the fifteenth century, they built a unique underground cellar where the wines mature tirelessly for centuries in tanks dug into the rock which gives them outstanding insulation properties.
A terroir for « Grands Crus »
Sols acides et calcaires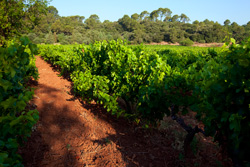 To the south, crystalline soils: red shales, sandstones and clays with coarse quartz grains. To the North: clay and limestone. The variety of soil allows the vines to develop flavors typical of this region. This is what legitimized the mention Cru Classé.
Grape varieties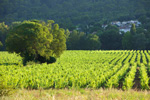 White grapes: Ugni blanc, Clairette and Rolle. Red grapes: Tibouren (spécific from Var), Grenache, Syrah, Cinsault, Carignan, Mourvèdre and Cabernet-Sauvignon. The domain has very old vines and other younger. The oldest (Gobelet pruning) are harvested manually.
Wines
The reputation of Château de Saint Martin, Cru Classé , established for many years, is the result of a family committed expertise since the 18th century that meets the needs of long demanding (restaurants, wineries, gourmet food, individuals, etc.). worldwide. The Château de Saint Martin produced several ranges of reds, whites and rosés. Wines with multi grape varieties that give complexity and variety. Elegant and complex, these wines originals combine tradition and innovation in originality.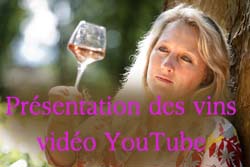 Example: Cru Classé Rouge 2004, Comte de Rohan Chabot: Clay soil sandy, Grenache, Syrah and Cabernet-Sauvignon, vatting period from 28 à 30 days, 80% aging in oak barrels for 24 months.
Many guides and articles describe the qualities of Château Saint Martin find the list of comments on the page PARUTIONS
Wine tourism at Château de Saint Martin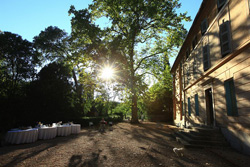 The Château de Saint Martin offers the wine lover, a different approach to hospitality, tasting and exploring the Lifestyle and Gastronomy in Provence.
A privileged site, deeply marked by a long history from II century BC to the present day:
remains of a Gallo-Roman villa;
underground cellar built by the monks of Lérins XII of the fifteenth century;
Castle cellar and tasting of the eighteenth century.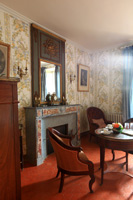 For visitors:
Targeted tastings which allow everyone a personalized approach to wine and gastronomy;
Three art exhibitions per year (sculptures, paintings, photographs);
Occasional entertainment, gastronomy and artisanal;
Themed meals depending on the season;
Private receptions including birthdays, weddings, christenings;
Bed and breakfast in a historic atmosphere in the castle.
Groups: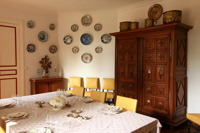 Guided tours (vineyards, castle, underground cellars, excavations);
Classic tasting, gourmet and interactive. Various forms of wine tasting (cheese, local produce);
Meals: buffet, rustic or gourmet dinners, snacks, picnics in unique locations:
Cellar underground medieval;
Carriage room, XVIIIème siècle;
Tasting cellar, old Magnanerie;
The Château Esplanade;
La Charmille: romantic garden;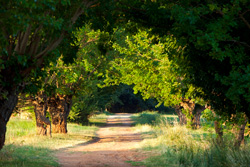 For companies:
Seminars for the day or half-day;
Operations for motivation;
Incentive programs.
Capacity: Meeting: 20 to 200 inside (for events up to 500 people), we can accommodate on the castle esplanade festivals and leisure 200 for a meal and 300 for a cocktail inside (or outside unlimited!).
A range of recreational services: masked ball, treasure hunts, casino wines, concerts, music, folk (bands, storytellers, Provencal groups) and theater, the Sound and Light Show. Seasonal discoveries: Harvest at the castle, 13 desserts of Christmas etc.
News Château de Saint Martin

Big Christmas dinner with 7 meals "lean" and 13 desserts: Saturday, December 8, 2012 at Taradeau Var (download the program).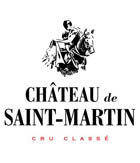 Contact: Château de Saint Martin, Route des Arcs, 83460 Taradeau, France.This email address is being protected from spambots. You need JavaScript enabled to view it..
Website: http://www.chateaudesaintmartin.com phone: +33(0) 4 94 99 76 76 fax: +33(0) 4 94 99 76 77