Beaujolais: Visits, training, History, tastings and splendid landscapes: a wonderful castle for wine tourism.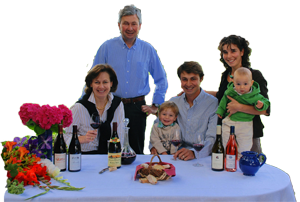 In full heart of Beaujolais, Thivin, This is a special atmosphere, that of a small castle on a human scale, with its glazed tile roofs, perched on the hill of Brouilly and surrounded by vineyards(cf. contact).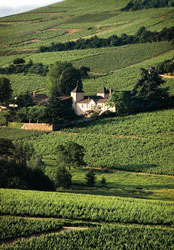 The Chateau Thivin is rooted in the terroir
The oldest domain of Mont Brouilly, which was built in the fourteenth century, has received a lot of personalities from the arts and the media as evidenced by the passage of Colette (a famous French novelist) at Castle Thivin during the harvest of 1947:
"La cour couverte résonnait de voix, de roues, de pas lourd-chaussés, car les quarante vendangeurs du domaine descendaient à leur repas, escortés de leur gaillarde et vineuse odeur. J'aurais bien voulu les suivre".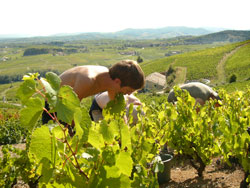 Multiple activities for wine tourism
A wonderful place for a cellar tour, a tasting, or a discovery courses of the vineyard and the winemaker's job. Depending on the season, participate in the pruning, the work of the foliage or the grape harvest!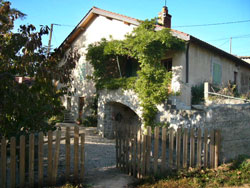 For lovers of hiking and biking, the Mont Brouilly and the surrounding offers numerous trails and tours for all levels. Extend your stay with your family or group for a few days and stay in our lodgings in a beautiful, quiet amid vineyards and meadows. The large cottage "Le Prés Roi" (24 bed) and the small lodging "Le Nid" (3 beds).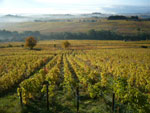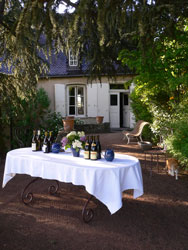 Precise specifications and respect of the environment
The concern for quality wine and respect of the vineyard is a force which results in the certification process and Terra Vitis and Organic wine.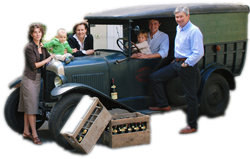 Contact : www.chateau-thivin.com or phone : 00 33 (0)4 74 03 47 53 ou par fax : 00 33 (0)4 74 03 52 87