Haut-Medoc cru bourgeois : nostalgic for the Middle Ages, and lovers of the best wines of France, Chateau Agassac is for you.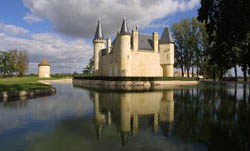 Situated in the famous area of Haut-medoc, cru Bourgeois, the Chateau d'Agassac is particularly designed for lovers of wine tourism and History. In addition to these superb wines and its different approaches of sustainable development, it offers many activities, tours and tastings to suit all: (cf. Contact).
Click on the pictures to enlarge.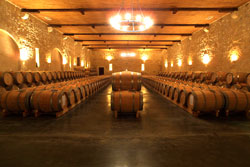 Elegant wines "on the fruit" for immediate pleasure
The terroir Agassac can make wine from grapes for wine guard vinified in oak, but alsofresh and fruity wines to drink now. Wine tourists connoisseurs will be delighted to ask questions about the gentle extraction processes.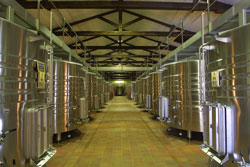 Harvesting by hand
Increasingly rare these days, the experts will ask questions about the manual harvest with sorting in the vineyard. Reasoned viticulture, environmental friendliness (approach Terra Vitis) and specifications relating to the area of Haut-Médoc, guarantee respect of sustainable development' standards.
A magical décor for wine tourism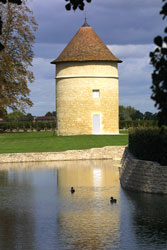 Visitors curious to medieval stories will be delighted to visit this restored castle with a pond rich in original fauna and flora.
Visits, tastings and events
Activities to wine tourism are varied, modern and suitable for all tastes.
From the vines to the bottle, discover all the different processes involved in wine-making. Depending on your centres of interest, we offer you the opportunity to explore certain themes during the visit: History and Architecture, the Vineyard, Wine-making : time 1h30, 5-7 €..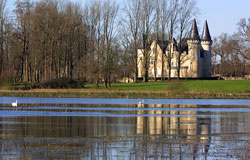 Before a lunch or a dinner, Agasac invites you to whet your appetite by tasting three vintages from Château D'Agassac accompanied by local nibbles of cooked meats, cheese and bread. With the tasting of three vintages from château D'Agassac, discover and learn to differentiate the intrinsic characteristics of each vintage, Booking essential 3 days before...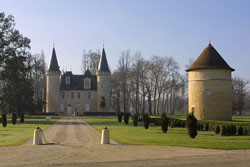 Equipped with an audio and video I-pod which will act as your guide, you can discover the estate, its history and its wines in an original way by answering all the questions asked throughout a discovery tour, Adults 5€ / Children : 2€. FOLLOW THE VOICE WITH THE « WINE-TERACTIVE » VISIT !
Official website of Chateau d'Agassac : www.agassac.com, Feel free to contact the Chateau d'Agassac. We will contact you as soon as possible : contact