Champagne: A champagne harvested and vinified from A to Z on the property. A real delight for wine tourists.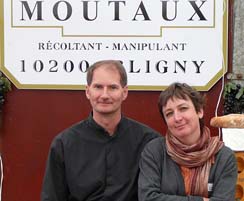 Situated in the famous region of Champagnes, the Champagne MOUTAUX is produced, harvested by hand and vinified exclusively on the property.Lovers of wine tourism will be delighted to discuss, see and taste the champagne over the many events organized by the Fischer family. This Champagne has many qualitative approach that give it flavor and an exceptionally fine taste (cf.Contact).
Click on the pictures to enlarge.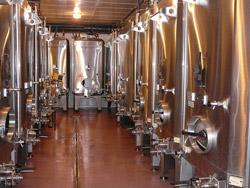 Label and quality approach to this exceptional Champagne
The Champagne Moutaux, adhering to Vigneron indépendant (culture, winemaking and bottled on the domain) is engaged in the process based on a choice of environmentally friendly technologies and included in the specifications Terra Vitis (sustainable development and reasoned agriculture). All of this in addition to the requirements of the specifications relating to the name Champagne. .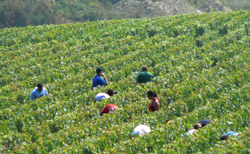 Harvesting by hand, winemaking and bottled on the ownership
Sufficiently rare to be emphasized, Moutaux Champagne is exclusively produced and bottled on the domain. For wine tourism, it is an opportunity to taste the delicious and pure flavors of the terroir .
Many events for wine tourism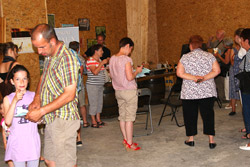 It's with great pleasure that we welcome you 7/7 in our cellar to make you discover our winery and taste our different champagnes. For visits it is advisable to call the following number: 00 33 (0)3 25 27 40 25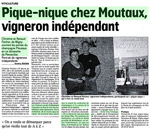 We are going to meet our customers throughout the year by participating in several exhibitions of wines and organize events at the property (doors open or picnic) to make known our expertise to the largest number.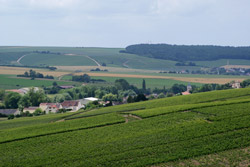 A historic region for wine tourism
We are located 45 km from Troyes. This city has an extensive history dating back to Gaul (sixth century. BC. JC). If you like historic sites you will also be attracted by Colombey-les-2-églises or the memorial museum of Charles de Gaulle, who are very much appreciated.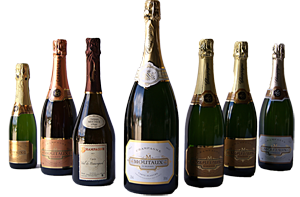 Contact: Champagne Moutaux, Rue des ponts - 10200 BLIGNY - France; This email address is being protected from spambots. You need JavaScript enabled to view it.. Official web site: www.champagne-moutaux.com phone: 00 33 (0)3 25 27 40 25 FaceBook page: Champagne Moutaux.