Alsace Grand Cru, La Cave du Vieil Armand. Grand Cru Ollwiller and its Chateau, late harvest and a surprising terroir. A Cistercian Abbey of Murbach or the remains of the the 1st World War. Exciting discoveries for wine tourism.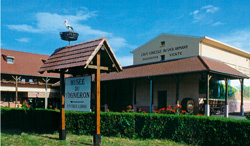 South of the Alsace's vineyard, at the base of the Vosges, La Cave du Vieil Armand produces Grands Crus, Late Harvest, Selection de Grains Nobles and Cremant d'Alsace. The winery brings together 110 wine growers who exploit 140 hectares of vines perfectly sunny. Then, the wine growers bring the fruits of their labor to La Cave du Vieil Armand. Their grapes are vinified then are turn into a high quality nectar then sold by our winery.
Museum, an educational plot and a path to discover the vineyard of Vieil Armand and the Grand Cru Ollwiller will delight wine tourism.(Contact)
Click on pictures to enlarge.
Alsace Grands Crus
All of our vines are exposed south and south-east, in clay-sandstone, which allows a good grape ripening and optimal quality. The winery produces, vinifies and markets several wines, here are some examples:
Le Grand Cru Ollwiller et son Château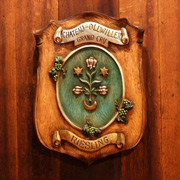 The construction of the first Ollwiller Castle dates back to the thirteenth century, it is one of only two castles to produce wine in Alsace under the name Château. Facing south east-south, it's spread over 25 hectares and has a very long rays of the sun from east to west, sheltered from the prevailing winds. Climate, almost Mediterranean dry and hot, allowing the grapes to acquire all the finesse and distinction.
Zinnkoepfle Grand Cru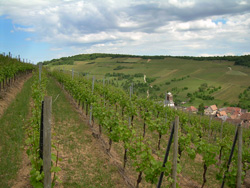 It forms a basin, protected by the Grand and Petit Ballon des Vosges, preserving a Mediterranean microclimate. A location protected from wind and rain, a soil calcareous sandstone terraces, flora and fauna native to the Mediterranean or Black Sea coast, rainfall of only 270 mm during the growing season make it an exceptional terroir.
Click on pictures to enlarge.
Spiegel Grand Cru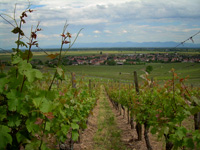 Ground made of pebbles of sandstone and marl interbedded partially covered with scree and colluvium outcropping upstream. Scottish monks came to evangelize the region in the eighth century. They developed the vines since Roman times and have provided advice to farmers in establishing vineyards on the hill for the greater prosperity of the monastery. It's on these rich lands that was foundedthe powerful Cistercian abbey of Murbach, in the valley of Guebwiller.
Late Harvest and Selection de Grains Nobles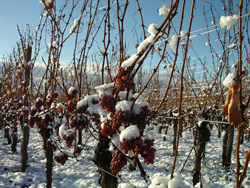 Mention Late Harvest can complete the label AOC Alsace or Alsace Grand Cru. It means exceptional wines produced according to the most stringent criteria of all French AOC. Late Harvest comes from, Gewurztraminer, Pinot Gris, Riesling and Muscat, harvested ripe, usually several weeks after the official start of the harvest. On the identity of the grape and its aromatic character adds the power due to the phenomenon of concentration and development of noble rot (Botrytis Cinerea)).
References Sélection de Grains Nobles are obtained by successive sorting of grains affected by noble rot. Concentration makes the identity of the grape more discreet, for the benefit of power, complexity and exceptional length on the palate. This is some true masterpieces.
Numerous awards recognize our wines, please visit our web page Distinctions
Wine tourism at La Cave du Vieil Armand

Cellar from La Cave du Vieil Armand : Unique, offers a wide variety of products and services: open every day from Monday to Saturday from 8am to 12am and from 2pm to 6.30pm. Sundays and public holidays from 10am to 12am and from 14pm to 18pm; except 1st January, Good Friday, All Saints, Christmas (25th and 26th december).
Individuals

: welcome, consulting and tasting;

Groups

: La Cave du Vieil Armand offers different formulas for groups with tour and tasting commented.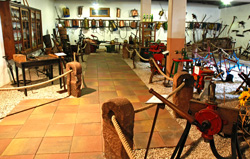 Museum winemaker
The museum winemaker meets the full range of equipment formerly used in vineyards and in the cellar. Three centuries of local history of the world agricultural and wine are presented. Space for temporary exhibitions. Free entrance.
Pedagogic plot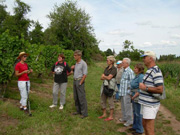 A vineyard is open to public. It allows the discovery and tasting of grapes varieties from Alsace.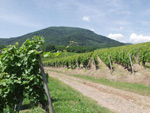 Wine path: Wine Hiking
Starting from the cellar, a wine marked footpath allows you to discover the vineyards of Vieil Armand and Ollwiller Grand Cru.
Market "Welcome to the Farm"
La Cave du Vieil Armand hosts a farmer's market with local products within the national network of chambers of agriculture "Welcome to the Farm" every 1st Saturday of each month from 15pm to 18pm.
News of La Cave du Vieil Armand
We will keep you informed of any events.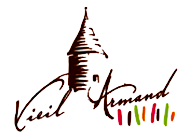 Contact: La Cave du Vieil Armand, 1 Route de Cernay, 68360 Soultz-Wuenheim, France.This email address is being protected from spambots. You need JavaScript enabled to view it. phone: +33(0)3 89 76 73 75 fax: +33(0)3 89 76 70 75 Web site: www.cavevieilarmand.com