Bordeaux : a huge AOC vineyard recommended for oenotouristes who want to (re) discover the Bordeaux region.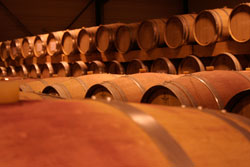 The Vignerons de Tutiac are located in the Bordeaux wine region. They produce a wide range of AOC wines : Blaye Côtes de Bordeaux, Bordeaux, Bordeaux Supérieur, and Côtes de Bourg. A winery known as one of the most dynamic of Bordeaux. Their large 4000 hectares vineyards and six production sites can offer a lot of diversity and activities for wine tourism (Contact).
Clic to enlarge.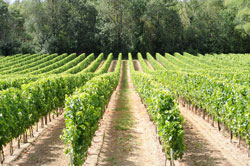 AOC Specifications and Certification in Sustainable Development
Through the development of their wines, the Vignerons de Tutiac open the doors of expertise and passion that combine traditional values and contemporary trends.
The winery is certified by Agri Confiance® (control of natural ressources, waste management and reasoned protection) for a period of 3 years with annual audits. Each vineyard has set specifications based on its soil, grape, and age of it's vines.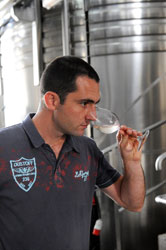 A very large vineyard for wine tourism
The Vignerons de Tutiac, offer tastings in their 7 on site cellars, from 8:30 to 12:00 and 14:00 to 18:30. Come and take the time to discover the aromes and colors of their wines.
Find their shop addresses here.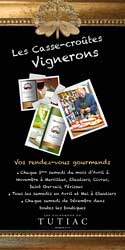 Saturday morning snack
The Vignerons de Tutiac enjoy sharing the passion of their terroirs. They offer you a moment of conviviality with their regular Saturday morning tastings.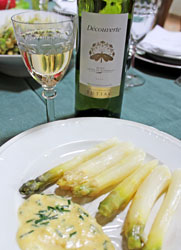 Wine tourism Events and Festivals
The Vignerons de Tutiac participate in many local events : Fête de l'Asperge (Asparagus Festival), Jumping de Blaye (Blaye International show jumping), Printemps des Vins de Blaye (Blaye Spring wine Festival), Tour du Canton (District Cycle Tour), Fête des vendanges à l'ancienne (Traditionnal harvest festival), Fête du Bourru (Fermenting wine Festival), Journées portes ouvertes (Open days), etc...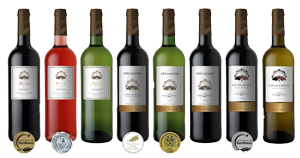 Contact : Vignerons de Tutiac, La Cafourche - 33860 MARCILLAC - France; This email address is being protected from spambots. You need JavaScript enabled to view it.. phone: 00 33 (0)5 57 32 48 33
Web site: www.tutiac.com - online shop - Facebook